The cylinder liner
Views: 5 Author: Site Editor Publish Time: 2020-04-17 Origin: Site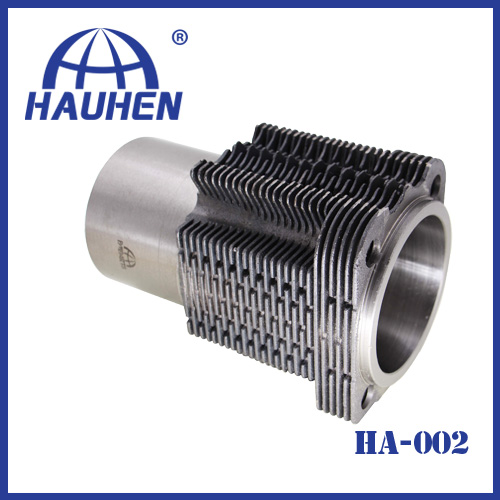 The cylinder liner material is high phosphorous cast iron.
The heat sink and cylinder liner are cast as a whole. In order to increase the rigidity of the cylinder liner, the shape of the wall thickness of the cylinder liner in the axial direction is a waist shape, and there are 26 thin heat dissipation fins in the middle and thick at both ends.
The thicker upper end wall of the cylinder liner increases the contact surface with the cylinder head, which is conducive to heat transfer and heat dissipation; the thicker lower end wall is to strengthen the rigidity and reduce the deformation caused by tightening the cylinder head bolts and the pressure effect on the piston side. Cylinder head fins are provided with gaps in the circumferential direction, and the positions of two adjacent gaps are staggered by 30 to cause turbulence of cooling air and improve the cooling effect of the fins; in the case of uneven temperature around the surroundings, reduce the heat caused by deformation of the cylinder liner stress.