Our company will vigorously develop and support the online Canton Fair
Views: 9 Author: Site Editor Publish Time: 2022-10-20 Origin: Site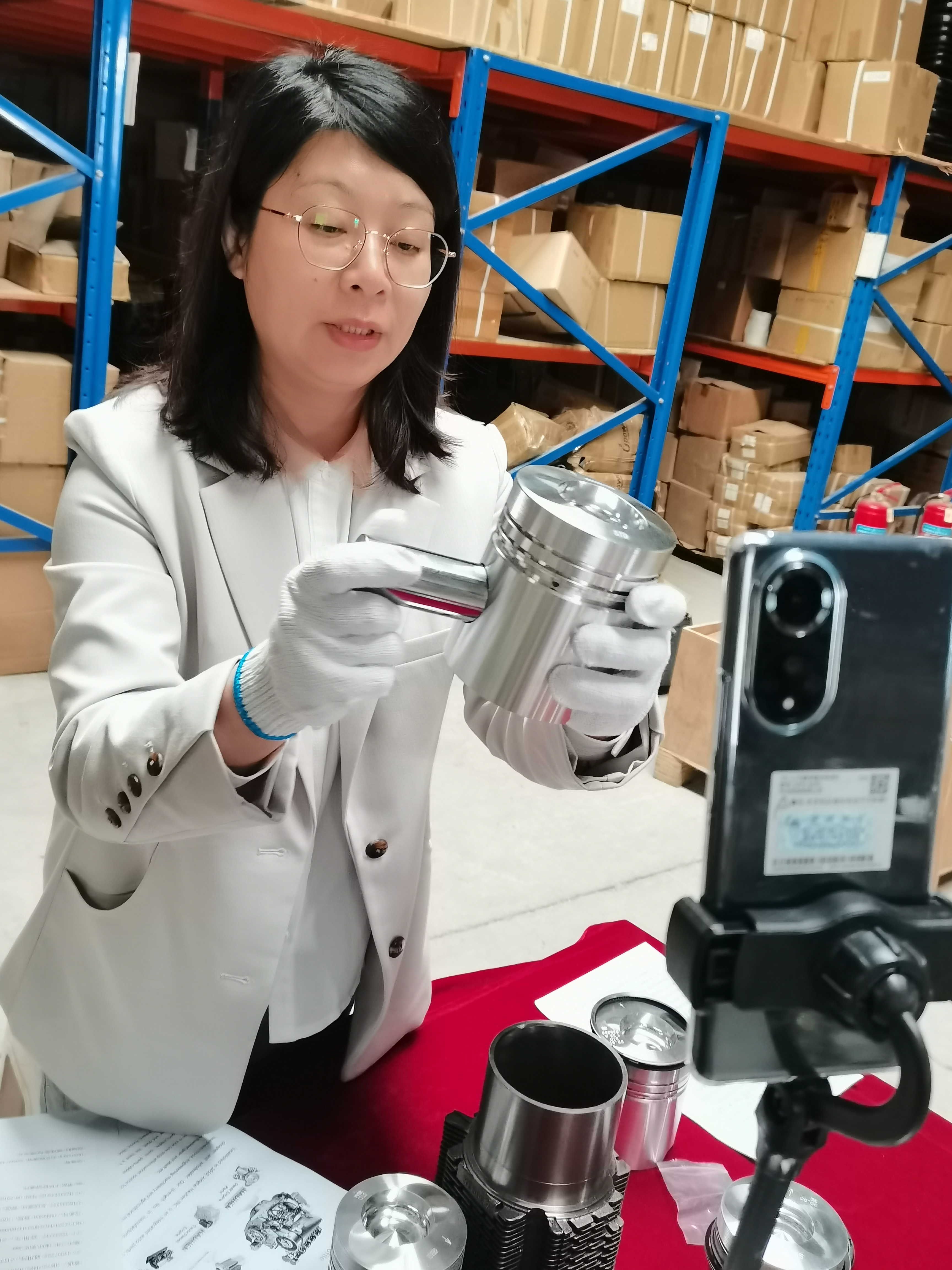 Our company will vigorously develop and support the online Canton Fair. We will show our products to more customers through the platform of the Canton Fair. Today, our technicians conducted a live broadcast of the online Canton Fair in the warehouse, showing our hot selling products to customers: Deutz912 four matching and Deutz1013 four matching. The four matching of automobiles include: cylinder liner, piston, piston ring and piston pin.
1. The piston is a reciprocating part in the cylinder block of an automobile engine. The basic structure of the piston can be divided into top, head and skirt. The top of the piston is the main part of the combustion chamber, and its shape is related to the type of combustion chamber selected.
2. The piston pin is used to connect the piston and the connecting rod, and transmit the force borne by the piston to the connecting rod.
3. The piston ring is a metal ring embedded in the piston groove. The piston ring is divided into two types: compression ring and oil ring.
4. The cylinder liner is embedded in the cylinder barrel of the cylinder block and forms the combustion chamber together with the piston and cylinder head.
Cylinder liner
Piston ring
piston
piston pin
In the live broadcast, we showed the audience the picture of the product loading out of the warehouse, which more truly showed the daily work of workers.
Products to be delivered today
The workers are loading
The workers are loading
The truck to be delivered today